The title of this article is conjectural. Although it is based on canonical information, the actual name is conjecture and may be supplanted at any time by additional information.
Okawahara (大河原, Ōkawahara)[1] was the mother of Shigeru Okawahara. Through marrying her husband, she became a member of the wealthy Okawahara family. She and her husband arranged an engagement between their daughter and Tsukasa Domyoji, though it was later canceled.
Biography
She married into the Okawahara family, a prominent rich family in Japan. They had ties to an American oil company.[2] Their daughter Shigeru was eighteen when they arranged an engagement between her and Tsukasa Domyoji, heir to Domyoji Group. She was particularly keen in having the two marry soon, telling Kaede Domyoji "We don't really mind if they marry while they're still in school."[3] After Shigeru and Tsukasa started dating, her mother suggested that she moved in with his family once she started college to train to be a "good wife." She also said that they could marry while they were still in college if they did not want to wait.[4]
After returning from their villa, Shigeru became depressed and stopped going to school. Okawahara asked her daughter if something had happened with Tsukasa and if Tsukushi Makino was behind it. Shigeru became angry and said "You may be my mother, but if you criticize Tsukushi I won't forgive you." She then asked her mother to call off the engagement.[5] The Okawaharas' and Tsukasa later both ended up requesting for it to be called off.[6]
Physical appearance
Okawahara was a pretty woman in her middle age with similar looks to Kaede. Her was of a darker color, likely brown or black. To the engagement meeting, she wore a traditional Japanese kimono and wore her hair in the traditional style as well. She dressed much the same way during her day-to-day life.
Personality and traits
She was a cordial person with an easy-going attitude. Okawahara was unperturbed by Tsukasa's rude remarks and seemed unfazed at her daughter's initial resistance to an engagement. She instead laughed and called Shigeru and Tsukasa "kindred spirits already."
Behind the scenes
Character notes
Portrayals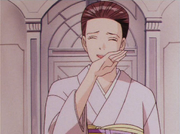 Okawahara appears in the Boys Over Flowers anime episode "I Will Tame You!!" and is voiced by Miyuki Nikaido (二階堂 美由紀). She appears by herself without her husband. Like in the manga, she jokes about Shigeru and Tsukasa being "birds of a feather" and talks happily about the engagement with Kaede. Shigeru later mentions her mother's suggestion for her train to be housewife by living with Tsukasa. Though she is not mentioned again, it can be assumed that she attends the couple's wedding which turns out to be a ruse orchestrated by Shigeru.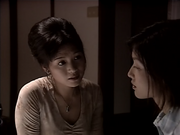 Lin Pei Jun (林珮君) portrays He Yuan Zi's mother in two episodes of the Taiwanese drama, Meteor Garden (2001). In episode ten, she and her husband arrange their daughter's engagement to Dao Ming Si with Dao Ming Feng's help. Xiao Zi's mother agrees to break it off for her daughter in the following episode. After starting an expensive project with Feng, Xiao Zi's parents arrange for her to marry Si again though it too is called off.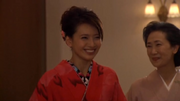 Yumi Mitani (三谷 侑未) plays Okawahara in three episodes of Hana Yori Dango Returns (2007). In the third episode, her family attends a dinner with the Domyoji family to celebrate Shigeru's and Tsukasa's engagement. She later attends another dinner, where Shigeru suddenly cancels the engagement. Mitani has no lines in her appearances.
She is played by Won Jong-rye (원종례) in Boys Over Flowers (2009).[7]
Appearances
Boys Over Flowers
Volume 1
Volume 2
Volume 3
Volume 4
Volume 5
Volume 6
Volume 7
Volume 8
Volume 9
Volume 10
Volume 11
Volume 12
Volume 13
Volume 14
Volume 15
Volume 19
Volume 20
Volume 21
Volume 22
Volume 24
Volume 25
Volume 26
Volume 27
Volume 28
Volume 29
Volume 30
Volume 32
Volume 33
Volume 34
Volume 35
Volume 36
Jewelry Box
Other
Boys Over Flowers (anime)
1
2
3
4
5
6
7
8
9
10
11
12
13
14
15
16
17
18
19
20
21
22
23
24
25
26
27
28
29
30
31
32
33
34
35
36
37
38
39
40
41
42
43
44
45
(Debut)
(Mentioned)
(Mentioned)
46
47
48
49
50
51
Meteor Garden (2018)
1
2
3
4
5
6
7
8
9
10
11
12
13
14
15
16
17
18
19
20
21
22
23
24
25
26
27
28
29
30
31
32
33
34
35
36
37
38
39
40
41
42
43
44
45
46
47
48
49
References
See also