Sengoku Sweets[1] (和菓子千石, Wagashi Sengoku),[2] also spelled (千石屋, Sengoku-ya)[3] is a Japanese confectionery shop in Tokyo. Tsukushi Makino works there part-time with her best friend, Yuki Matsuoka.[1] She earned less than 20,000 yen a month working there.[4]
Employees
Behind the scenes
Notes
Sengoku first appears in chapter one of the manga and becomes a reoccurring location.
Portrayals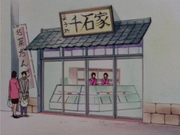 The shop's name is alternatively spelled

千石家

("Sengoku House") in the 1996 anime adaptation. Like the manga, Tsukushi and Yuki work there part-time. It is first shown in "No Brand Girl!," when Sojiro and Rui happen to pass by. The shop appears intermittently from then on, usually to show Tsukushi talking out her problems with Yuki. In the final episode, it is mentioned that have been given a fifty yen raise.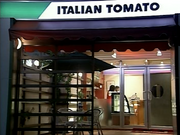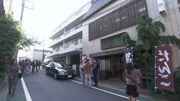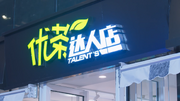 In Meteor Garden (2018), the shop is changed to Talent's Tea Shop which sells various types of milk tea. Dong Shan Cai (Tsukushi) and Jiang Xiao You (Yuki) work there together.
It is represented by a small set in the musical, Hana Yori Dango (2019). The shop only appears in one scene, showing Tsukushi and Yuki working.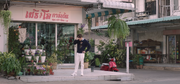 In F4 Thailand (2021), the shop is changed to a florist called Maytee O Garden, likely a play on Meteor Garden. It is owned by Gawao (Proprietress), and Gorya (Tsukushi) and Kaning (Yuki) both work there after school.
Appearances
Boys Over Flowers
Volume 2
Volume 4
Volume 5
Volume 6
Volume 7
Volume 8
Volume 11
Volume 13
Volume 14
Volume 17
Volume 18
Volume 19
Volume 20
Volume 21
Volume 22
Volume 23
Volume 24
Volume 25
Volume 26
Volume 27
Volume 28
Volume 29
Volume 30
Volume 31
Volume 32
Volume 33
Volume 34
Volume 35
Volume 36
Jewelry Box
Other
References
See also