The title of this article is conjectural. Although it is based on canonical information, the actual name is conjecture and may be supplanted at any time by additional information.
Hanazawa (花沢, Hanazawa) was the wife of the owner of Hanazawa Company. She was the mother of Rui Hanazawa, whom was her only child.
Biography
She married her husband, the successful owner of Hanazawa Company. She gave birth to Rui, their only child.[1] Like her husband, she presumably lived at least part-time at the family's mansion in Tokyo, Japan.[2]
Behind the scenes
Character notes
Portrayals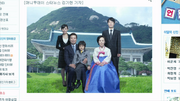 In Boys Over Flowers (2009), she is played by Kim Ju-a (김주아) in a photograph. She and her husband died in a car accident when their son Yoon Ji-hoo (Rui) was five years old.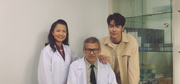 Appearances
Boys Over Flowers
Volume 1
Volume 2
Volume 3
Volume 4
Volume 5
Volume 6
Volume 7
Volume 8
Volume 9
Volume 10
Volume 11
Volume 12
Volume 13
Volume 14
Volume 15
Volume 16
Volume 17
Volume 18
Volume 19
Volume 20
Volume 21
Volume 22
Volume 23
Volume 24
Volume 25
Volume 26
Volume 27
Volume 28
Volume 29
Volume 30
Volume 31
Volume 32
Volume 33
Volume 35
Volume 36
Jewelry Box
Other
References
See also