Manga

Taiwan
Mika (美佳, Mika) was a teenage girl living in Tokyo. She was friends with Nakatsuka and went on at least one date with him. Midway through their date, Mika dumped him when she thought Sojiro Nishikado was interested in her.
Biography
One day, Mika went to an amusement park with a friend and ran into their mutual friend, Nakatsuka. They likely met up with him later that night as they had made plans.[1] A couple days later, Mika met back up with Nakatsuka and invited him to her house. When he accepted, she remembered his girlfriend and asked if it was okay. He assured her that they had broken up. Then Mika spotted two girls staring at them and asked "Who's that?" Nakatsuka responded that he did not know them. One of the girls stopped Nakatsuka, so he sent Mika ahead.[2] Later that night, Mika and Nakatsuka went to a club. Sojiro Nishikado entered shortly and showed interest in going somewhere with Mika. She quickly dumped Nakatsuka. However, when she asked Sojiro where they were going, he informed her that "[he] changed [his] mind."[3]
Physical appearance
Mika was described by Yuki Matsuoka as "pretty." She had long, dark hair that was also wavy. Mika favored street-style clothing, such as the baggy pants and shirt that she wore to the amusement park. On her date with Nakatsuka, her outfit was slightly more feminine. She wore a long-sleeved shirt, short skirt, paired with fishnet stockings and combat boots.
Personality and traits
Mika was shown to be a shallow person. For example, she was interested in the F4 purely for the good-looks and money. Additionally, Mika dumped Nakatsuka for Sojiro without a second thought and was quite ruthless about it. Mika also frequented night clubs.
Behind the scenes
Character notes
Portrayals
Kelly Chien plays a version of Mika in two episodes of Meteor Garden (2001). She is renamed Mei Jia. Like the manga, Mei Jia goes on a date with Zhong Ze (Nakatsuka) to a club and later dumps him, thinking Xi Men (Sojiro) wanted to be her boyfriend.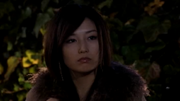 Yoko Mitsuya portrays Mika in episode seven of Hana Yori Dango (2005), though the character is unnamed.[4] She goes on a date with Nakatsuka and dumps him as soon as Sojiro flirts with her, same as in the manga.
In Boys Over Flowers (2009), she is played by Jeong Da-sol. Unlike in the manga, she is aware of Gong Su-pyo (Nakatsuka) dating other girls and appears to be an accomplice of sorts.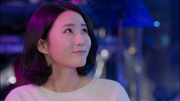 She appears in the Meteor Garden (2018) remake; portrayed by an unknown actress. In this version, she is not given a name and has dated Xi Men Yan (Sojiro) before. She goes on a date with Zhang Zi Qi (Nakatsuka) and later readily agrees to go out with Xi Men instead. Afterwards, Xi Men apologizes for using her to get revenge on Zi Qi and buys her a drink.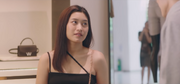 She is played by an unnamed actress in F4 Thailand: Boys Over Flowers (2022). In this version, Tesla (Nakatsuka) takes her on a date to the mall. He becomes jealous when Kavin (Sojiro) flirts with her. She yells at Tesla for being jealous, causing him to storm off. Kavin leaves shortly after thanking her for helping him pick out a purse for his girlfriend.
Appearances
Boys Over Flowers
Volume 1
Volume 2
Volume 3
Volume 4
Volume 5
Volume 6
Volume 7
Volume 8
Volume 9
Volume 10
Volume 11
Volume 12
Volume 13
Volume 14
Volume 15
Volume 16
Volume 17
Volume 18
Volume 21
Volume 22
Volume 23
Volume 24
Volume 25
Volume 26
Volume 27
Volume 28
Volume 29
Volume 30
Volume 31
Volume 32
Volume 33
Volume 34
Volume 35
Volume 36
Jewelry Box
Other
Meteor Garden (2018)
1
2
3
4
5
6
7
8
9
10
11
12
13
14
15
16
17
18
19
20
21
22
23
24
25
26
27
28
29
30
(Debut)
31
32
33
34
35
36
37
38
39
40
41
42
43
44
45
46
47
48
49
References
See also