Hanazawa Mansion (花沢邸, Hanazawa-tei) is a residence in Tokyo owned by the Hanazawa family. Rui Hanazawa primarily lives there, though it can be presumed that his father and mother also live there atleast part-time.
Description
The exterior of the house is notable for its traditional Japanese style. Tsukushi Makino commented on it, saying "It's like a castle in a samurai movie."[2] The house, or rather mansion, is quite large at four thousand square meters and sits on seven thousand and five hundred square meters of land. Besides a living room, dining room, and kitchen, it has some thirty bedrooms or extra rooms.[1] Rui's bedroom can be described as minimalist as it only contains the necessities.
Other residences
The Hanazawa family also has residences in Okinawa, Australia, Tahiti,[3] New York City,[4] and Tuscany.[5]
New York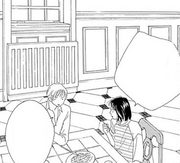 In New York City, the Hanazawa family owns a spacious condominium. Unlike their home in Tokyo, it was described as "modern."[1] It has a minimal amount of furniture, similar to Rui's bedroom, though with more decorations. When Tsukushi went to New York, Rui flew over to meet her. He found her after a devastating encounter with Tsukasa Domyoji and brought her to his condo. There she spent the night.[4] Two days later, Tsukushi and Rui departed the condo.[6]
Tuscany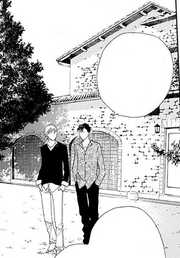 The Hanazawas' own a spacious villa in the Tuscany region of Italy. Rui often visited it with his friends when they were children. Their favorite spot was the courtyard, where they had four trees planted to give them shade. The Hanazawa family also own vineyards on a nearby hill. While Rui was on an inspection tour, an adviser told him that the Hanazawa Company was planning on demolishing the vineyards for a resort since they were not guaranteed a good crop in ten years time. Rui was initially uninterested.[5] However, after an incident, Rui decided to keep the vineyards. He hoped that if there was a good crop, he could share a bottle of wine on the hill with his friends.[7]
Inhabitants
Behind the scenes
Notes
Portrayals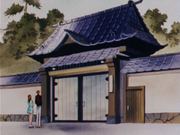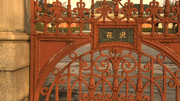 Appearances
Boys Over Flowers
Volume 1
Volume 2
Volume 3
Volume 4
Volume 5
Volume 6
Volume 8
Volume 9
Volume 10
Volume 11
Volume 13
Volume 14
Volume 15
Volume 17
Volume 18
Volume 19
Volume 20
Volume 21
Volume 22
Volume 23
Volume 24
Volume 26
Volume 27
Volume 28
182
183
184
185
"Story of an Encounter"
186
(Mentioned)
Volume 30
Volume 31
Volume 32
Volume 33
Volume 34
Volume 35
Volume 36
Jewelry Box
Other
Boys Over Flowers Season 2
Volume 2
Volume 3
Volume 4
Volume 5
Volume 6
Volume 7
Volume 8
Volume 9
Volume 10
Volume 11
Volume 12
Volume 13
Volume 14
Volume 15
Boys Over Flowers (anime)
1
2
3
4
5
6
7
8
9
(First mentioned)
10
11
12
13
14
15
16
17
18
19
20
21
22
23
24
25
26
27
(Debut)
28
29
30
31
32
33
34
35
36
37
38
39
40
41
42
43
44
45
46
47
48
49
50
51
References
See also