"Hello!! This is Volume 27. I'm so happy to be with you all again. Lately, as far as I'm concerned... My life has been an indoors one. I've been hooked on an internet virtual pet game where you can raise a dog on your screen. I also write email and chat online. Everyday, I think "I'd better get out or I'm going to be in trouble.""
—Yoko Kamio, 2000
Boys Over Flowers 27 (花より男子 27, Hana Yori Dango 27) is the twenty-seventh volume of Yoko Kamio's Boys Over Flowers. It collects chapters one hundred and seventy-five to one hundred and eighty-one of the series. The volume was published in Japan on October 25, 2000 by Shueisha.[1] Viz Media released it in English on December 11, 2007.[2]
Tsukushi Makino finally confesses her feelings to Tsukasa Domyoji and does so in front of their friends. Later, Tsukushi and her brother move into a new apartment and Tsukasa begins renting the room next door. Meanwhile, Yuki Matsuoka decides to pursue Sojiro Nishikado.
Book description
"Although Tsukushi Makino is from a poor family, she attends an elite school for the super rich, where her life has become intertwined with the "F4," the ruling boys of the school, in a whirlwind of love and confusion!
Tsukushi makes a shocking announcement at a party! Then her parents move into a tiny apartment, forcing Tsukushi and her brother to get their own place--next door to someone she knows. And, Tsukushi's friend Yuki is becoming increasingly infatuated with Sojiro, one of the F4. Is she willing to compromise herself for what she thinks he wants?!"
—Viz description[2]
Summary
| | |
| --- | --- |
| | This section of this article is empty and needs to be expanded. You can help Boys Over Flowers Wiki by contributing. |
Contents
See also: Boys Over Flowers/Chapters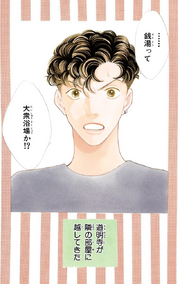 Editions
See also: Foreign editions of Boys Over Flowers
Notes
References
See also
External links