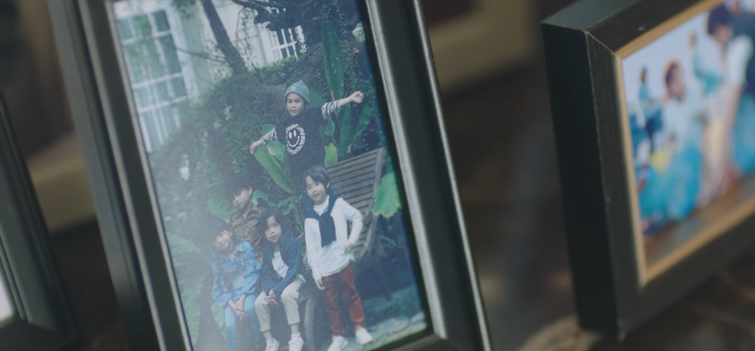 Anybody remember when they leaked a picture of the child actors last year? Well I've finally learned all five of their names:
All five are basically new actors. Kuma has interestingly worked with Fah before. Third is the youngest, being born in 2016, which now makes him the youngest actor on the whole wiki. He was also the hardest to find his last name (It took so long T_T). Onew is mainly an influencer (over 200k followers on Instagram!) and this appears to be her first drama. I gave up finding her first and last name. Likely her parents don't want that information out there.
This is my favorite kind of project on the wiki. It took a lot of searching social media, but I was happy once the pages were all *mostly* completed. I've really enjoyed creating pages for the past child actors from the other series. For instance, Snoopy Yu, the only child actor from Meteor Garden, is 27! Boys Over Flowers is quite old now haha.